July 12, 2011 -
RSS feed LEVEL UP!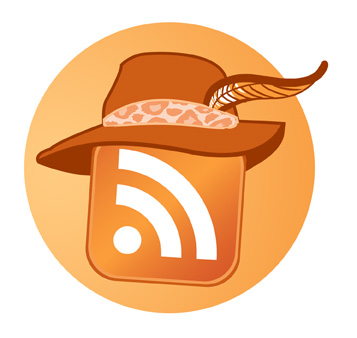 Because you demanded it, we've upgraded our RSS feed to include not only Joe Loves Crappy Movies, but all of the regularly updated content on Digital PIMP online. Not only will you get Joe Loves Crappy Movies in your feed, you'll get Retail Rage, Matriculated, Another Videogame Webcomic and all the news that's fit to print.
If you're missing the individual RSS feeds for the comic, don't worry. The individual feeds will return soon. But meanwhile, enjoy all of the Digital PIMP content fed right to your favorite newsreader here.

pimptour
@pimptour
If you missed out on the Killmonger Was Right shirts, they'll be available for order on our store for a limited tim...
https://t.co/VYoLCPD3On
11 Apr 2018
Follow @pimptour
Joe Dunn
@joedunn721
@gmcalpin
Yeah once I heard he was saying something it took a few loops. It's great. A real, "I'm Batman moment."
23 Apr 2018
Follow @joedunn721

Irv Fabor
@irvfabor
22 Apr 2018
Follow @irvfabor
Kevin Gleason
@retail_rage
RT
@joedunn721
: An obligatory "The Rock wears the same outfit in all his movies" comic. I tried to but a unique spin on it but, well, here...
12 Apr 2018
Follow @retail_rage