February 1, 2005 -
Joes, Monkeys and round two of Fan Art Week
Welcome to day two of Fan Art Week. Today Joe has done an image of one of our new favorites, Iago from a comic called Between the Panels, a character that he instantly fell in love with this past fall.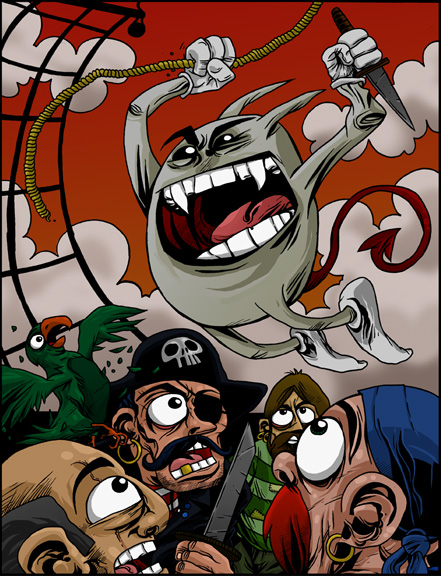 BTP is part of PVcomics which, if you're not familiar with by now, you should be. PVcomics is a group of comic creators taking over the comics world slowly but surely. The creator behind BTP is our extremely good friend Brandon J Carr. Extremely not because of the huge hetero man crush we all have on each other, but because he's been a true fan of Digital PIMP online and a true friend to the pimps.
Go to this thread on the board to hear us gush even more about how badass Brandon is.
You want more? How about a guest comic for Joe and Monkey!? The most awesome of awesome strips in the world! Joe and monkey is a strip done by a good man named Zach Miller. In January he handed the reigns of JaM to fellow webcomic artist, Mitch Clem, for the entire month. As January wound down, Joe thought of a strip that would be funny to tack on to this month long run. He pitched it and Zach loved the idea. So, much props to Zach and Mitch for letting a pimp join in on their fun for the day.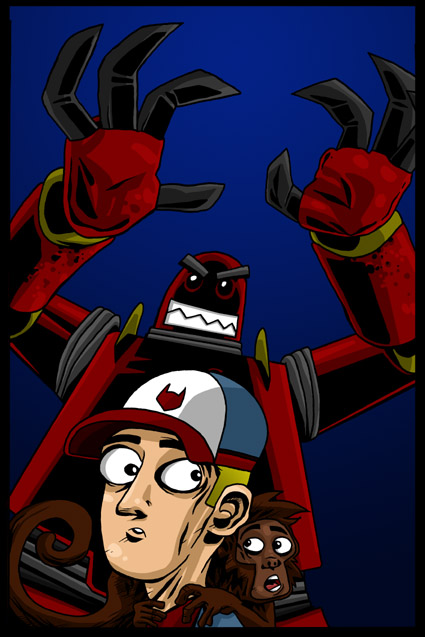 Joe and monkey is so good that we've already done guest art for them. Yeah, that good.
Please check out Joe's guest strip at JaM and say an additional hello to Mitch as he relaunches his legendary strip Nothing Nice to Say.
Those three strips alone should be enough fantastic reading for a month. Go! Explore! Have fun!

pimptour
@pimptour
24 Aug 2019
Follow @pimptour
Joe Dunn
@joedunn721
17 Sep 2019
Follow @joedunn721

Irv Fabor
@irvfabor
15 Sep 2019
Follow @irvfabor
Kevin Gleason
@retail_rage
09 Aug 2019
Follow @retail_rage