June 2, 2005 -
Meet the Pimps in Philly!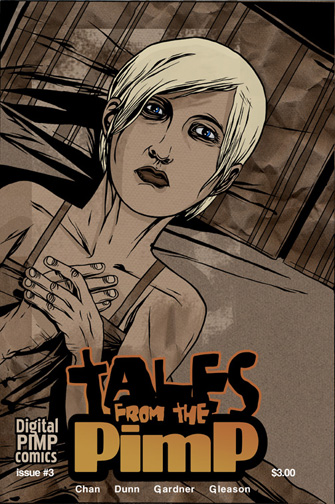 This weekend, June 3rd - June 5th, come down to Wizard World Philadelphia and meet Joe Phil and Irv, the Digital Pimps. We'll be way back in Artist Alley, table 2094, so once you're done getting free tickets to Batman Begins and waiting in line for Seth Green's autograph, come back and meet us.
Plus for the first time ever you'll be able to pick up Tales From the Pimp issue 3. We'll have it at all the other shows, but admit it. You want it now. Get it in Philly before it goes on sale online!
2019 Schedule
Awesome Con
April 26 - April 28
Washington, DC
Joe Dunn
@joedunn721
@brandonjcarr
I'm going to hit the kids with it this weekend. See how long it takes for them to fall in love with it.
23 Apr 2019
Follow @joedunn721

Irv Fabor
@irvfabor
@madmup
Thanks! Had a few very close deaths in the pass 8 months and hearing about a decline always stings.
18 Apr 2019
Follow @irvfabor
Kevin Gleason
@retail_rage
16 Mar 2019
Follow @retail_rage