June 2, 2005 -
Meet the Pimps in Philly!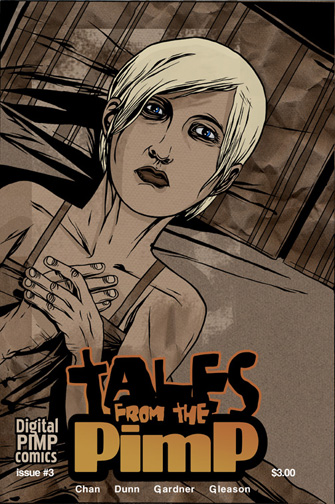 This weekend, June 3rd - June 5th, come down to Wizard World Philadelphia and meet Joe Phil and Irv, the Digital Pimps. We'll be way back in Artist Alley, table 2094, so once you're done getting free tickets to Batman Begins and waiting in line for Seth Green's autograph, come back and meet us.
Plus for the first time ever you'll be able to pick up Tales From the Pimp issue 3. We'll have it at all the other shows, but admit it. You want it now. Get it in Philly before it goes on sale online!
2017 Schedule
No scheduled appearances. Check back for future appearances!

pimptour
@pimptour
Kylo Stabbed First shirts are 20% off with the code LASTJEDI in the Digital PIMP store. Order by December 8th to ge...
https://t.co/vEzsevBSQ1
27 Nov 2017
Follow @pimptour
Joe Dunn
@joedunn721
3 people today asked me if I saw Star Wars last night and then interrupted me during my answer to tell me when they...
https://t.co/g25N5x4Gfq
15 Dec 2017
Follow @joedunn721

Irv Fabor
@irvfabor
15 Dec 2017
Follow @irvfabor
Kevin Gleason
@retail_rage
20 Nov 2017
Follow @retail_rage