July 11, 2005 -
Good fences make good neighbors: Kevin shows some love!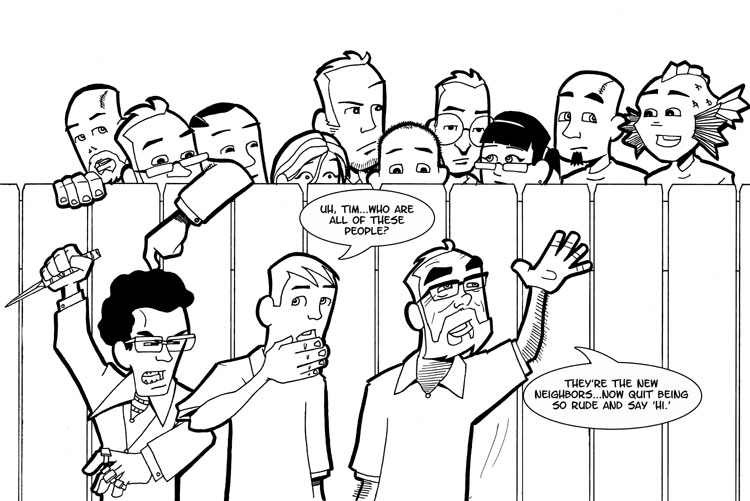 A few weeks ago Digital Pimp was thrilled to have Kevin Gleason and his strip Retail Rage to join our little group. As a thank you he did an amazing drawing of his characters meeting ours for the first time. He's got all the principles in there from our three weekly strips. It came out awesome Kevin, thanks so much.
If you haven't been reading Retail Rage every Monday then you're missing out. Kevin is one of the best writers in web comics. His dialogue in this current arc has been natural, quick, and most importantly ? funny. We're extremely lucky to have him. Read the strip to find out why.

pimptour
@pimptour
24 Aug 2019
Follow @pimptour
Joe Dunn
@joedunn721
17 Sep 2019
Follow @joedunn721

Irv Fabor
@irvfabor
15 Sep 2019
Follow @irvfabor
Kevin Gleason
@retail_rage
09 Aug 2019
Follow @retail_rage