November 12, 2008 -
JLCM reads Twilight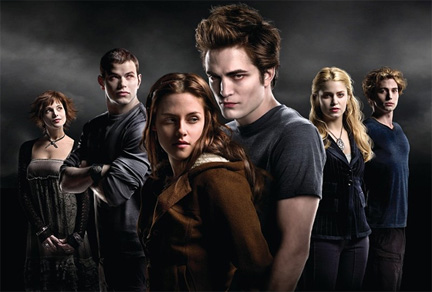 In the JLCM Book Club this month we're reading Twilight, the love story about a new girl in town that falls for the vampire across the cafeteria. The movie hits theaters next Friday (11/21) but feel free to share your thoughts on the novel, the film and comparisons between the two in this thread here.
2018 Schedule
Awesome Con
March 30 - April 01
Washington, DC

pimptour
@pimptour
Kylo Stabbed First shirts are 20% off with the code LASTJEDI in the Digital PIMP store. Order by December 8th to ge...
https://t.co/vEzsevBSQ1
27 Nov 2017
Follow @pimptour
Joe Dunn
@joedunn721
RT
@shannonrwatts
: Police don't want guns in schools. Educators don't want guns in schools. Parents don't want guns in schools. Students do...
21 Feb 2018
Follow @joedunn721

Irv Fabor
@irvfabor
5 Tigueres: yellow tail, tuna, salmon, kani, smoked salmon, cilantro, guacamole, pico de gallo,...
https://t.co/vSWMl26TMz
20 Feb 2018
Follow @irvfabor
Kevin Gleason
@retail_rage
19 Jan 2018
Follow @retail_rage