January 31, 2009 -
JLCM Tour Cards at NY Comic Con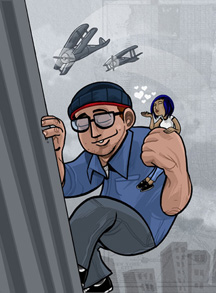 Less than a week until New York Comic Con and I wanted to make sure that any of you that are attending make a point to swing by the booth. Part of the incentive this year to lure you over at all our shows is a series of JLCM tour cards. Since 2009 is the first year that the JLCM book is available we wanted to offer free stuff to people that make an effort to pick up a copy in person. To everyone that purchase a copy of the book as well as one of our cool shirts, we'll toss in a free tour card specifically made for the show you bought the book at.
Each card will be made in the theme of the city the show takes place in so for New York you'll get this image of Yeo and I as Kong and Faye. As the year goes on you'll see the JLCM crew as the cast of Rocky, Ferris Bueller's Day Off and of course an ode to zombies for our trip to Pittsburgh Comic Con. No clue what I'm going to do for Baltimore… but there's some time before I have to decide for the remaining three shows.
The cards will be printed on photo paper and signed and numbered for authenticity. They'll also be limited in number but available for purchase without the combo as well. (I don't expect you guys to be buying 7 copies of the book and 7 shirts just to complete a set.) In total I'll print 50 copies of each card and bring only 30 to the show – first come first serve. The other 20 will be sold online for 5 dollars each just as an opportunity for the purists that don't live in the area to get the full tour card set. Be sure to stop by booth #2452 early on during the show to be one of the first people to get a JLCM book and tour card!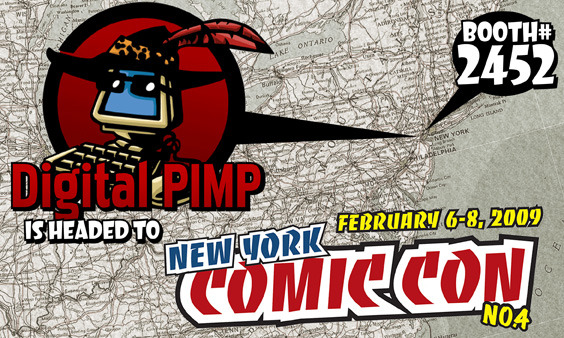 pimptour
@pimptour
14 Mar 2019
Follow @pimptour

Irv Fabor
@irvfabor
15 Mar 2019
Follow @irvfabor
Kevin Gleason
@retail_rage
16 Mar 2019
Follow @retail_rage