January 31, 2009 -
Printable T-shirt Coupon for NYCC
Before you head out to door to freezing cold New York to attend the East Coast's largest comic/pop culture convention, be sure that print out a copy of the Digital Pimp T-shirt coupon. Bring that flyer to booth 2452 to receive 2 dollars off the price of any of the Digital Pimp T-shirts! Seriously, where else are you going to find a T-shirt featuring a Turtle with a shotgun or a Tiger with a Molotov cocktail?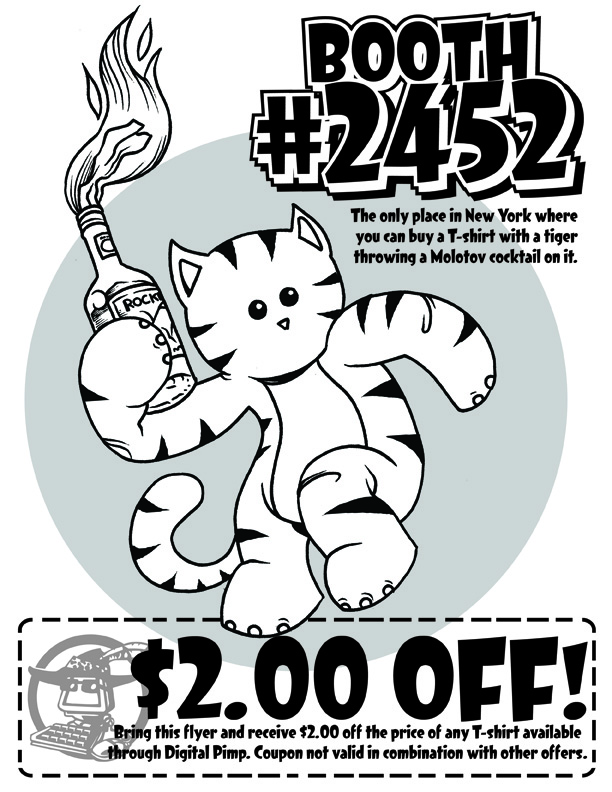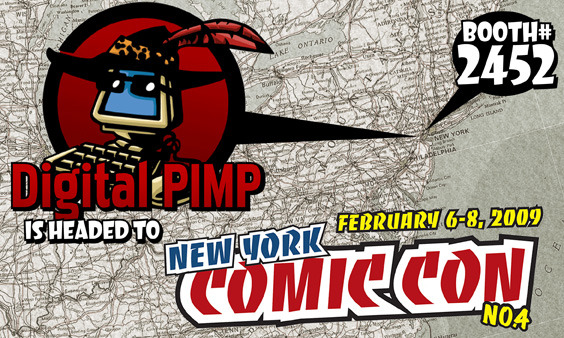 pimptour
@pimptour
Free shipping at the Digital PIMP store all day with code "FESTIVUSMIRACLE" no minimum, arrives by Christmas!
https://t.co/WgmkMR6dn3
16 Dec 2016
Follow @pimptour
Joe Dunn
@joedunn721
LOGAN is both "grizzled, wrinkled, poisoned, and dying" as well as "in better shape than I ever will be" at the same time.
25 Mar 2017
Follow @joedunn721

Irv Fabor
@irvfabor
Trying to salvage a little bit from todays huge disappointments. I did manage to do some artwork in illustrator so at least theres that.
25 Mar 2017
Follow @irvfabor
Kevin Gleason
@retail_rage
RT
@jonahkeri
: I'm sure Paul Ryan can find other super nifty ways to make 24 million people suffer and/or die
24 Mar 2017
Follow @retail_rage