January 31, 2009 -
Printable T-shirt Coupon for NYCC
Before you head out to door to freezing cold New York to attend the East Coast's largest comic/pop culture convention, be sure that print out a copy of the Digital Pimp T-shirt coupon. Bring that flyer to booth 2452 to receive 2 dollars off the price of any of the Digital Pimp T-shirts! Seriously, where else are you going to find a T-shirt featuring a Turtle with a shotgun or a Tiger with a Molotov cocktail?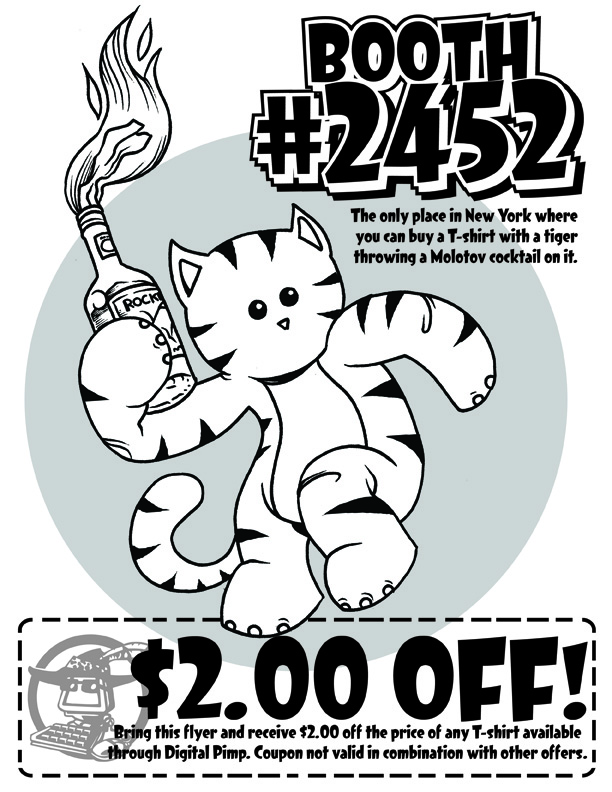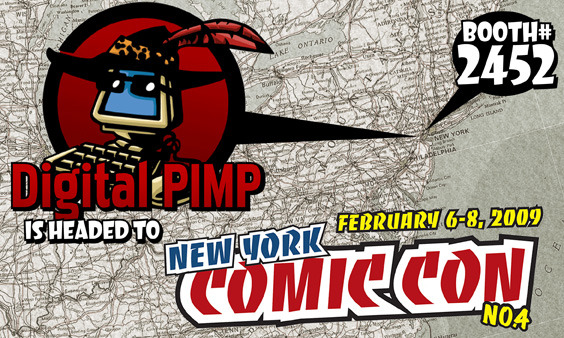 2018 Schedule
No scheduled appearances. Check back for future appearances!

pimptour
@pimptour
@joedunn721
Pfft. It's not like it's the Blu-ray, it's just the dvd
03 Dec 2018
Follow @pimptour
Joe Dunn
@joedunn721
@southworth
Even better if there's a hand-sized rip in the wrapping paper. That's asshole 101!
14 Dec 2018
Follow @joedunn721

Irv Fabor
@irvfabor
14 Dec 2018
Follow @irvfabor
Kevin Gleason
@retail_rage
RT
@RacineUnified
: Middle school art students at Jerstad-Agerholm created this BEAUTIFUL tribute to veterans! Each student made a 3D paper...
03 Dec 2018
Follow @retail_rage