January 31, 2009 -
Printable T-shirt Coupon for NYCC
Before you head out to door to freezing cold New York to attend the East Coast's largest comic/pop culture convention, be sure that print out a copy of the Digital Pimp T-shirt coupon. Bring that flyer to booth 2452 to receive 2 dollars off the price of any of the Digital Pimp T-shirts! Seriously, where else are you going to find a T-shirt featuring a Turtle with a shotgun or a Tiger with a Molotov cocktail?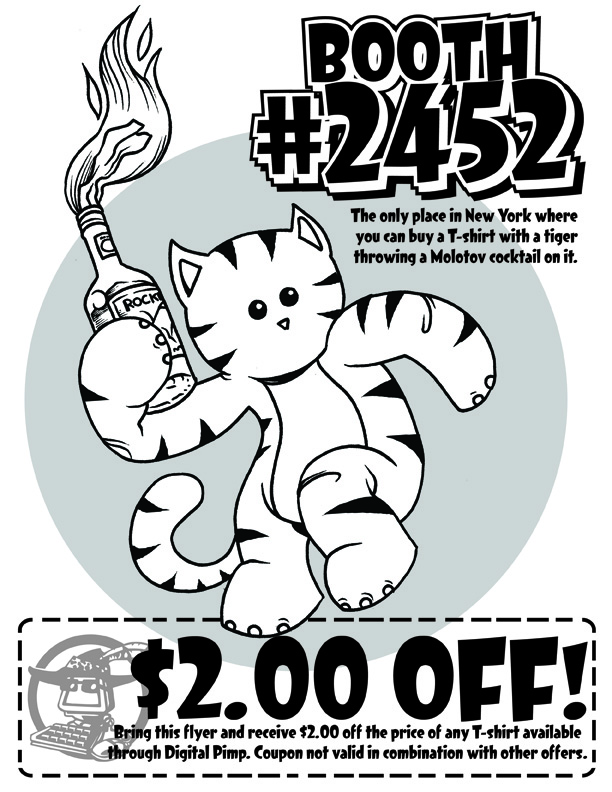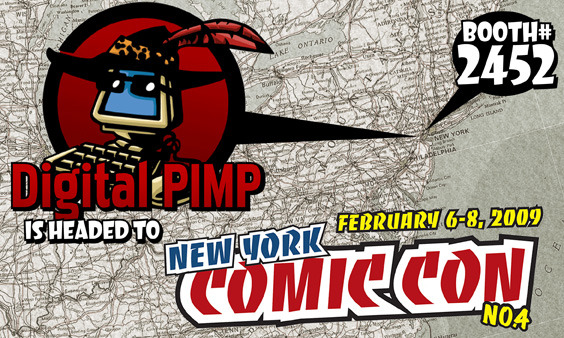 2018 Schedule
No scheduled appearances. Check back for future appearances!

pimptour
@pimptour
07 Oct 2018
Follow @pimptour
Joe Dunn
@joedunn721
@CosRyan
Great idea! Quitting twitter. See you in 100 days.
11 Oct 2018
Follow @joedunn721

Irv Fabor
@irvfabor
17 Oct 2018
Follow @irvfabor
Kevin Gleason
@retail_rage
RT
@MadisonSiriusXM
: What do you think of this? Let's eliminate Columbus Day as a national holiday. Instead, make Election Day a national h...
08 Oct 2018
Follow @retail_rage