March 26, 2009 -
JLCM Volume 1 and Kill Zombie Was Shirts are NOW ON SALE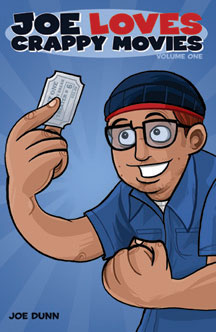 Joe Loves Crappy Movies: Volume One is now up fro sale. As is the Kill Zombie Wash shirt. Both items are a long time coming but I hope that you guys will agree that it was worth the wait. The book is 160 pages of strips, and reviews from the first year of JLCM with commentaries and tons of sketches from that time as well as ones created exclusively for the collection. I tried to make it a book with boundaries but a lot of freedom. My hope is that you'll be able to randomly flip to any page and see something fresh. Here are some example pages.
Looking back on those old strips was both a nostalgic and painful experience. Painful because in the early years - I could not draw at all. I'm always struggling with my art. It's nice to compare then to now and see progress but I still have a long ways to go. Ultimately though I've been working on JLCM for a long time, there's a big part of me in this series and it feels really good to finally get this first collection out. Hopefully you won't let a few terrible drawings and a few too many boob jokes discourage you from picking up this collection.
The Kill Zombie Wash shirt is something people have been asking me about ever since I first put up the Serenity Spoilers comic. I could never justify making such a simple, plain text shirt in the past… but as it came time to release the book I thought it would be nice to mark the occasion with a limited run of the shirt. To make it more than a simple text shirt, I decided to put an image of Zombie Wash on the back. That, at the very least, makes me feel better about selling the damn thing. As a bonus – I get to have one too!
So hear are the deals:
You can buy - Joe Loves Crappy Movies: Volume One - but you can also buy the Joe Loves Crappy Movies: Volume One ARTIST'S EDITION which includes a signature and a sketch for only 3 dollars more. (Follow that link for some example pictures.) The real kicker is that you choose whom I'm drawing. Picard giving the tumbs up, Irv slamming back his flask, Leo screaming at you (even though he doesn't appear in this collection and probably won't show up until Volume 3). Whatever. You're calling the shots. Just enter it into the comments field on the order.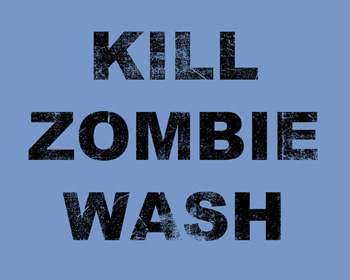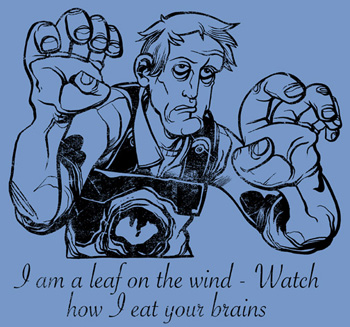 I'm also offering the book and the shirt as a
Book/Shirt combo package
that allows you to save a few bucks. The big deal for today is -
Everyone that orders the Book/Shirt combo package in the next 48 hours will be upgraded to the Artist's Edition for free.
That offer expires at midnight on Saturday. Half way through SNL so don't spend too much time thinking about it. This is my "thank you" to you guys for being the first to pick up the book.
And seriously – thank you so much. All the support and love you guys give me I do not deserve. You're too good to a guy that gives you such lowbrow humor as often as I do. I love you for it though.

pimptour
@pimptour
22 Jul 2019
Follow @pimptour
Joe Dunn
@joedunn721
21 Aug 2019
Follow @joedunn721

Irv Fabor
@irvfabor
Resumed morning workout after taking a break for a few weeks. Currently my chest and arms are so damn sore still on a rest day.
21 Aug 2019
Follow @irvfabor
Kevin Gleason
@retail_rage
09 Aug 2019
Follow @retail_rage