July 12, 2011 -
RSS feed LEVEL UP!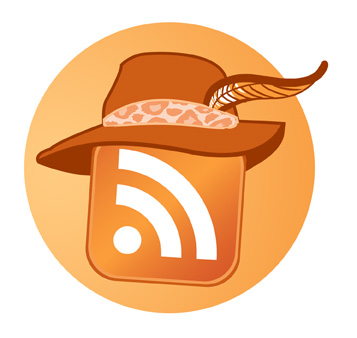 Because you demanded it, we've upgraded our RSS feed to include not only Joe Loves Crappy Movies, but all of the regularly updated content on Digital PIMP online. Not only will you get Joe Loves Crappy Movies in your feed, you'll get Retail Rage, Matriculated, Another Videogame Webcomic and all the news that's fit to print.
If you're missing the individual RSS feeds for the comic, don't worry. The individual feeds will return soon. But meanwhile, enjoy all of the Digital PIMP content fed right to your favorite newsreader here.
2017 Schedule
No scheduled appearances. Check back for future appearances!

pimptour
@pimptour
Kylo Stabbed First shirts are 20% off with the code LASTJEDI in the Digital PIMP store. Order by December 8th to ge...
https://t.co/vEzsevBSQ1
27 Nov 2017
Follow @pimptour
Joe Dunn
@joedunn721
When I read about the Jason Priestly/Harvey Weinstein fight Priestly is Brandon Walsh and the Golden Globes after p...
https://t.co/fEDgZs0wlN
16 Dec 2017
Follow @joedunn721

Irv Fabor
@irvfabor
Star Wars of course! (@ Regal Cinemas Union Square 14 for Star Wars: The Last Jedi in New York, NY)
https://t.co/BVzE9pGNhO
16 Dec 2017
Follow @irvfabor
Kevin Gleason
@retail_rage
20 Nov 2017
Follow @retail_rage