January 13, 2005 -
At a Crossroads (comics)
In other news...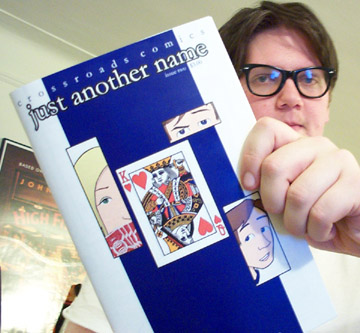 Joe just received, in the mail, his very own copy of Just Another Name #2, the follow up to one of the best indy comics we've ever come across, Just Another Name #1. It's by Kevin Gleason over at Crossroads comics. We all met 2 years ago at Wizard World Chicago and Just Another Name #1 blew us away. Joe says, "There's no other indy writer out there writing a better relationship book. Kevin digs in and connects with something that we all can relate to. That we can all understand."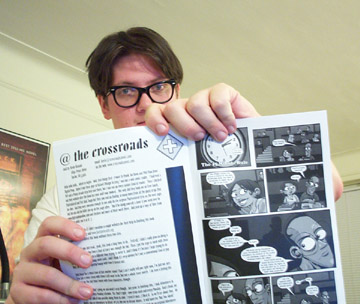 Issue 2 is a fantastic follow up. Funny, sweet, and even educational. Head over to Crossroads and check out the preview. Then do yourself a favor and lay down 6 bucks for two fine fine comics. You'll be getting great books at great prices and supporting a true comic great in his darkest hour.
You see, Kevin's a Packers fan and they just got their asses whooped. He's been weeping uncontrollably ever since.
Just kidding, Kev.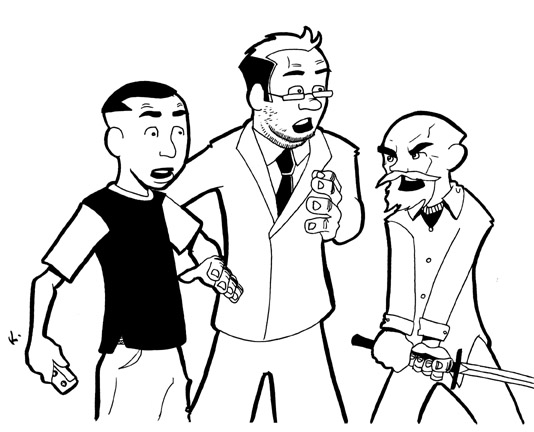 Kevin was also cool enough to include a super cool sketch of the Free Lunch gang. Joe says, "It's so great to see other artists interpretations of your characters. Free Lunch is lucky to have a fan and a friend like Kevin. I'm getting it framed next week and it will hang over my desk forever more."

pimptour
@pimptour
Being an exhibitor means having to pee since you moved in, but holding it because you need to set up before the sho...
https://t.co/G3vpx5si1Z
15 Sep 2018
Follow @pimptour
Joe Dunn
@joedunn721
24 Sep 2018
Follow @joedunn721

Irv Fabor
@irvfabor
Just painted for the joy of painting and of course with the purpose of doing it for someone. It is ver bittersweet to have finished it
22 Sep 2018
Follow @irvfabor
Kevin Gleason
@retail_rage
21 Jul 2018
Follow @retail_rage