Yep, there will be an official post, along with the Tiger design in the next TVB update, but this is official. that is ther next Turtle shirt. It debuted at Comic Con in a Forest green for boys and a Pink (berry) for the girls and promptly proceeded to sell out completely. I wasn't there to see it first hand because of my sister's wedding, but it's so nice to hear that people were responding well to it.
I don't have the Tiger image online yet but this prelim drawing shows you the weapon :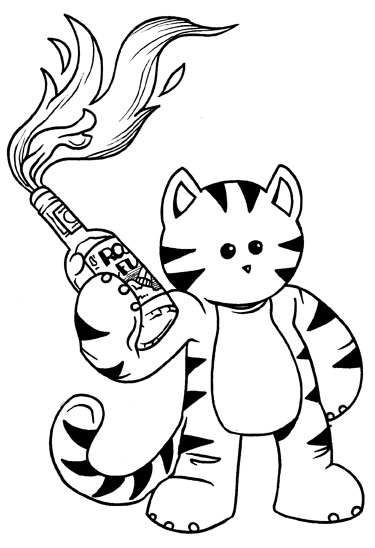 The final design is more animated. He's in mid throw.