Joe Dunn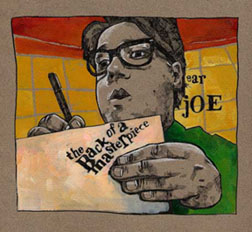 Joe rules. At least that's what he tells people. Joe Dunn, one half of the Digital Pimp team is a graduate of Parsons School of Design at the New School in New York City. He currently lives in Queens with his beautiful girlfriend.
Along with his comic book work here at Digital Pimp Online, Joe is also the artist of Mitch Clem's The Coffee Achievers.
Joe is always looking for feedback of his work. "Love it or hate it I need to know. It's the only way to get better".
So if you?re so inclined you can reach Joe directly here.
2018 Schedule
Awesome Con
March 30 - April 01
Washington, DC

pimptour
@pimptour
Kylo Stabbed First shirts are 20% off with the code LASTJEDI in the Digital PIMP store. Order by December 8th to ge...
https://t.co/vEzsevBSQ1
27 Nov 2017
Follow @pimptour
Joe Dunn
@joedunn721
24 Feb 2018
Follow @joedunn721

Irv Fabor
@irvfabor
5 Tigueres: yellow tail, tuna, salmon, kani, smoked salmon, cilantro, guacamole, pico de gallo,...
https://t.co/vSWMl26TMz
20 Feb 2018
Follow @irvfabor
Kevin Gleason
@retail_rage
19 Jan 2018
Follow @retail_rage