Phil Chan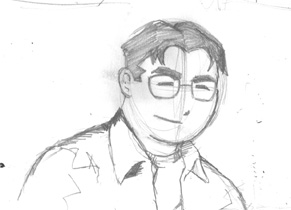 Born in the mythic land of Tax-Free Shopping, Phil Chan was exiled to the land called the Garden State where he and Joe Dunn forged a partnership of the ages called Digital Pimp.
Contrary to popular belief (and four years of college) Phil does not put the ?Digital? in Digital Pimp nor the ?Pimp.? He does, however, hear voices in his head which he occasionally commits to paper to share them with the world in the form of comics.
Check out Phil?s Commentary for thoughts on anything and everything that?s in his head at the moment.
Do you want to be like Phil? (And who could blame you if you did?) Check out Phil?s Picks where he lets you know what he?s enjoying at the moment, anything from books to movies and of course, comics.
2018 Schedule
No scheduled appearances. Check back for future appearances!

pimptour
@pimptour
07 Oct 2018
Follow @pimptour
Joe Dunn
@joedunn721
@CosRyan
Great idea! Quitting twitter. See you in 100 days.
11 Oct 2018
Follow @joedunn721

Irv Fabor
@irvfabor
Can we be real for a minute: how hard is it to squeeze a tube of toothpaste from the bottom of the tube and not the...
https://t.co/aYOhdMrTQs
19 Oct 2018
Follow @irvfabor
Kevin Gleason
@retail_rage
RT
@MadisonSiriusXM
: What do you think of this? Let's eliminate Columbus Day as a national holiday. Instead, make Election Day a national h...
08 Oct 2018
Follow @retail_rage